A sedentary life builds anxiety, learn to use movement and exercise to improve your mental state.
To relieve stress, encourage brain activity, and improve your physical health, you need to move. To be healthy, mentally, and physically, humans need to move every 60-90 minutes.
Watch this simple video then use the planning form to plan out how to fit small sessions of exercise into your day, improving your mental, emotional, and physical health.
If you are interested in taking your Brain Training skills to the next level and helping others live better, take a look at our Train the Trainer Bootcamp program here https://injurypreventionsystems.com/bootcamp/ This certification is free for everyone working in Non-Profits, Healthcare, EMS, Fire, and Law Enforcement.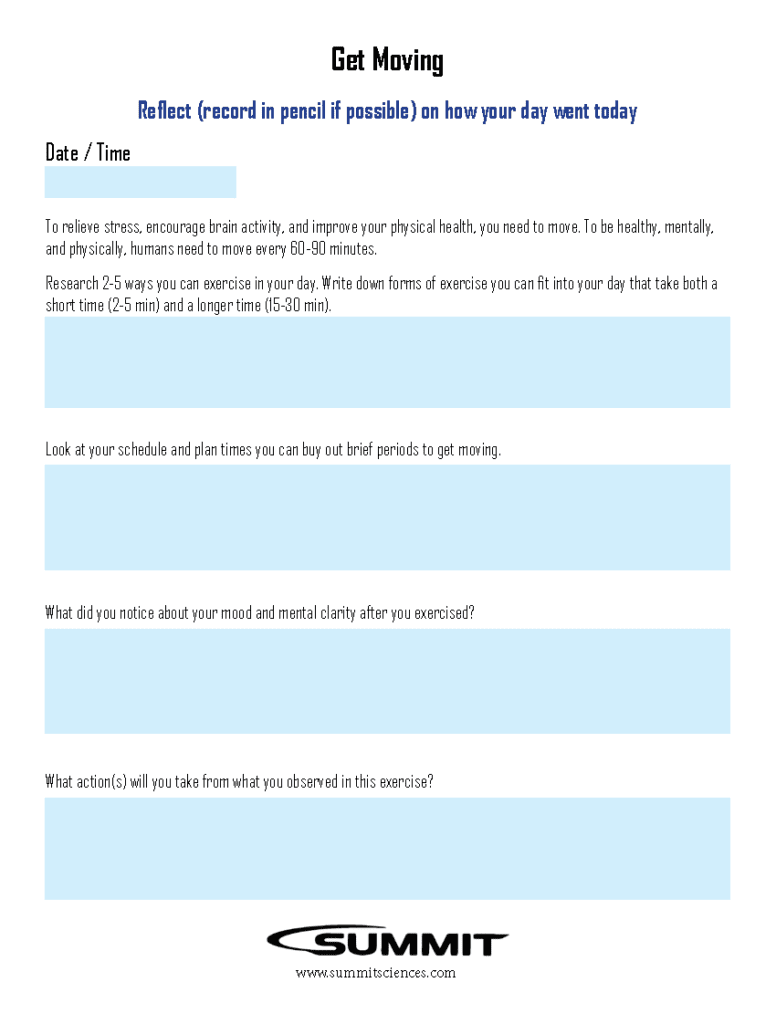 Download the exercise here.